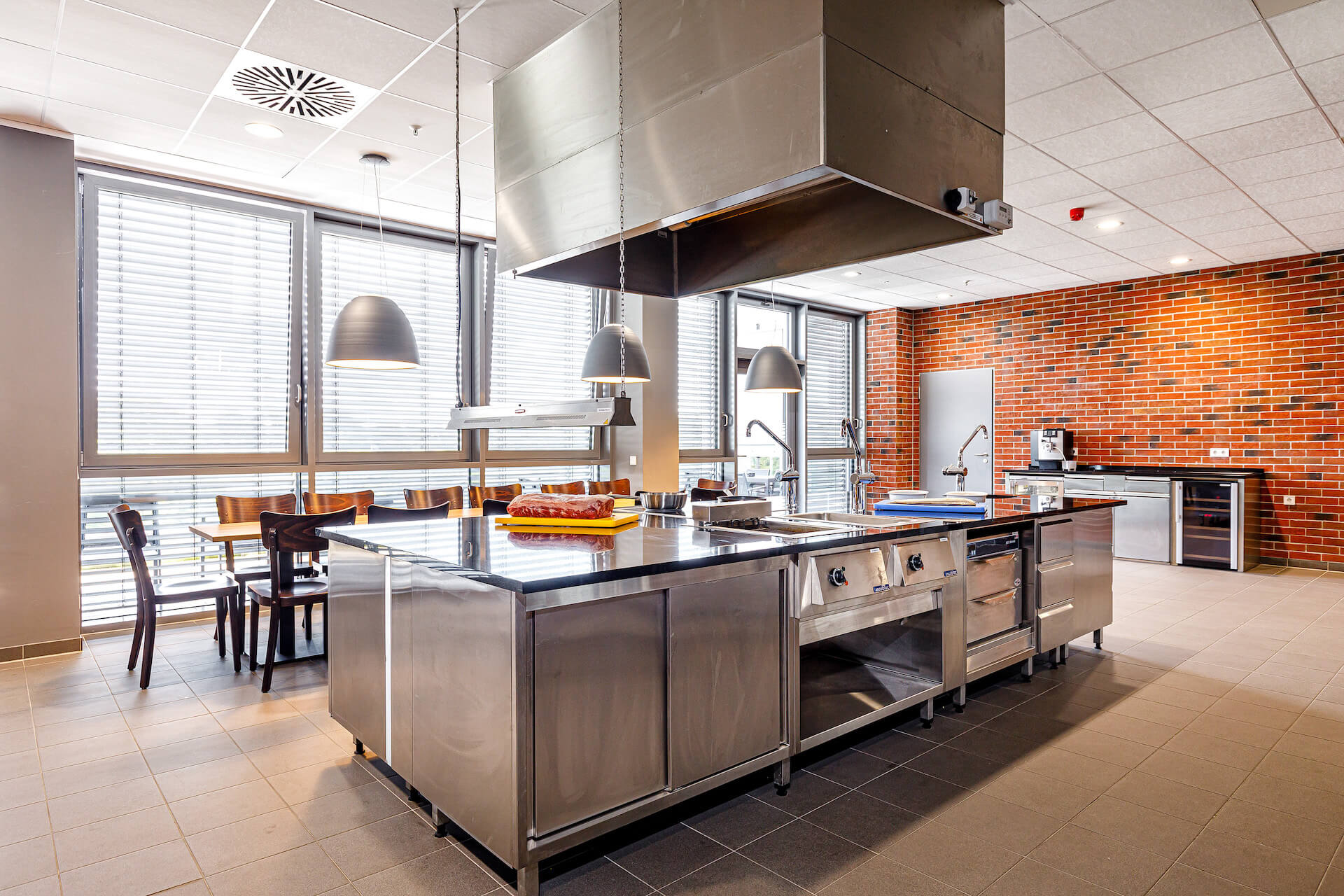 A space for new ideas
Trust, transparency and customer satisfaction. These are the greatest goods of our company activities. Thus we want to offer our clients the opportunity to make sure, the quality of our products meets their needs, requirements and expectations. That's why we added a brand new, modern and fully equipped test kitchen to our headquarter. This space is especially designed for our clients and their head chefs to try and compare our products and verify if they fit well with their menus and current food trends.
To us, innovation is also about establishing a dialogue with our customers and open up new possibilities for them. That also includes coming together for internal and external trainings and presentations on the latest trends in the food industry. We do organize these in cooperation with our partners.